Our Services
Our services span a full range of solutions including networking, cloud environments, infrastructure, security, web hosting, and managed services for your computer systems. Our goal is to provide the best possible solution designed specifically for you or your business.
Managed IT Services
Computers are essential to the daily operations of every business. With our managed services, we monitor your systems remotely to try to catch problems before they happen, and for those that we can't predict, we are able to log in remotely and troubleshoot it for you. We do our job, so you can do yours with peace of mind.
Website Hosting
Most smart business owners utilize websites and blogs to engage with existing clients and reach potential customers. The content on your site is important, but how quickly people can access that information can be more so. It is important that you choose a host that will keep your website safe, accessible, and fast.
Network Repairs
Can't connect to your wireless? Network seems to be slowing to a crawl? Are you files transferring slowly? This could be a sign of network errors or an incorrect configuration. Repairing a wired or wireless network can be rather challenging, don't go through the hassle of trying to figure it out yourself or wasting your company's valuable resources to due to lost work time. Let our experienced team come troubleshoot your issues and reconfigure your network to prevent future issues.
Website Design
Having your own website not only increases your visibility to the world, it is the cornerstone of the modern company's brand. Our goal is to help you create a brand identity through a carefully crafted website whether you are just starting out or wanting to change the image of your existing enterprise.
Managed Services
Managed Services address all of your day-to-day IT management needs so that you do not have the burden of managing an IT person, department, or in some situations – an entire IT division. Our services are grow as you go, providing you with the flexibility to add or remove services that make the most sense for your organization. For one monthly fee we managed your technology infrastructure whether it is hosted in your office, in the cloud, or using a hybrid of both.
Why Managed Services?
The traditional break-fix service fixes problems as they crop up. This means that something needs to go wrong before you receive any service, resulting in downtime of your systems until a tech gets on-site to repair them. Today, no business can really afford the risk and uncertainty of relying on this type of mindset, because businesses rely heavily on their technology. Using a managed approach, the monitoring tools that are used help us see problems before they happen so that we can take action with little to no downtime for your business.
Managed Security
Security solutions should be tailored to the various requirements of your business, so they can offer the best protection without hindering your work. Combining a centrally managed virus protection, a powerful firewall and modern features such as mobile device management – we can keep your data secure. Furthermore, optional modules enable the functional scope to be varied at any time, so the product can be even better adapted to your personal workflow.
Migrating to the Cloud
We help you find the right cloud service for your business which allows you to use global datacenters that offer redundant connectivity and customized backup and disaster recovery solutions. Secure, scalable, reliable, and virtual—cloud services are becoming a must-have for uptime, speed, and mobility. With options that can grow with you and predictable costs, cloud solutions are a way for companies to revive their business with a revitalized IT infrastructure.
Our website design services focus on brand identity. We will meet with you to determine what type of website you are looking to create, and what functionality you would like to offer your customers through it. Once we have have a better understanding of your goals, our team will design and develop a website that meets these needs while presenting the image your company wants to project. We also offer additional services including Search Engine Optimization, photography, and copy-writing to ensure that your website has the biggest impact possible.
Responsive Design
We have a passion for web design and development that is clean and optimized for search engines. Changes in website coding have made it unnecessary to create separate websites for desktops and mobile devices. Using what is called responsive coding, we make sure that your website looks great on every size screen.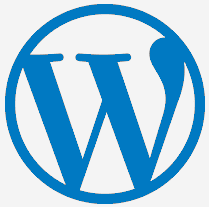 Wordpress
WordPress was originally designed for creating blogs. It is now used as a platform for creating all types of websites, and is the most popular content management system in the world. We build websites using this system as it is extremely flexible and makes changing content or adding additional features really simple.
Photography
Having text on your website is important, but the images are what grab people's attention and make them want to keep scrolling down the page. Instead of using photos from a cell phone or outdated images that were taken years ago, our photography services provided by Studio Haideux will make sure that your images look great and are relevant to your website and brand image.
Maintenance
Once a website is complete, our work isn't done. You shouldn't have to worry about keeping your site up to date, whether it is with content or the software that is running your site. Our managed website services allow us to perform regular backups, monitor your website for security vulnerabilities or necessary updates, change content, and monitor site up-time for a monthly maintenance fee.
Get In Touch With Our Team